Which Tires are Right for my Mazda?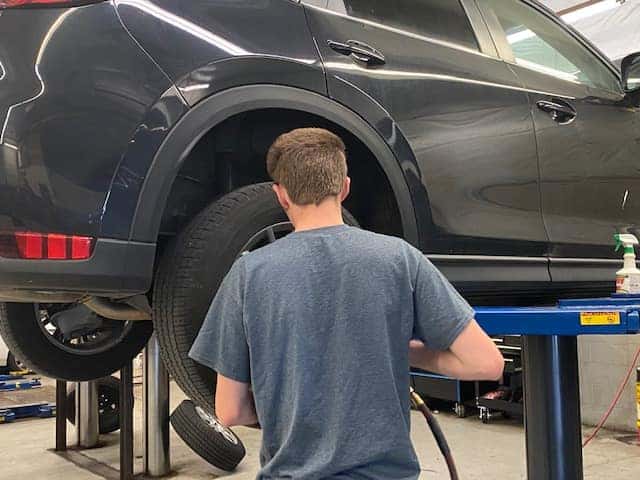 New Castle Mazda Tire Experts
When it's time to replace one, or all, of the tires on your Mazda, there's no better choice than our expert team at Nucar Mazda in New Castle, DE. Whether your tires are low on tread, you had a sidewall blowout, or you have any other issue, our team is happy to help. We will find the perfect set of tires for your vehicle and driving style. Whether you're looking for all-season tires for a Mazda3, performance tires for your Miata, or snow tires for a CX-5, our expert team takes pride in finding the best tires for your needs.
Choosing New Tires
When it comes to buying new tires, the sheer number of options available can make your head spin! We want to make this as easy for you as we can by arming you with the knowledge you need to make the best decision. Our team of Mazda-certified specialists has decades of experience in helping our customers do just that, which has helped make us the number one Mazda parts dealer in the country.
Buying Different Tire Brands
Many of our customers are loyal to tire brands for different reasons. In most cases, it's based on past experience. Many people prefer Michelin, Firestone, Goodyear, Bridgestone or Yokohama because it's what they've always used or because it's what was on their previous vehicle. The options are endless, and we're the experts in knowing which is best for you based on your vehicle and your driving style. When it comes to tires, it's always a matter of safety and performance. Tires that offer excellent braking, handling and traction create a better driving experience.
Buying Replacement Tires
We offer a complete line of tires selected by Mazda to ensure peak performance and safety. If you have any questions or concerns about your current tire choice, please reach out to us, we're here for you.